Native grasses on Lake Bolac foreshore that are regenerating after a hot burn in December 2014.
Hand weeded and tan-barked section of the native grass and wildflower plantation on Lake Bolac foreshore. The bare section of slope in the distance is the area that was burnt in December 2014 to control the weed problem.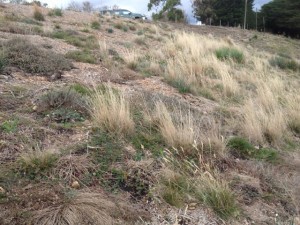 Native grasses regenerating after the hot burn.